Mother Nature is the best artist. Essentially what I do is just make a frame suitable for installation, to hang, say on an earlobe. Let's discuss trapiche gems. Trapiche sapphires. Trapiche ametrines. Trapiche emeralds. All rare and unusual, just the way I like it! The term "Trapiche" is taken from the Spanish word for a spoked milling wheel used to grind sugar cane.  The best known examples of the rare phenomena in the gemstone world are Trapiche emeralds, like this heart stopping specimen: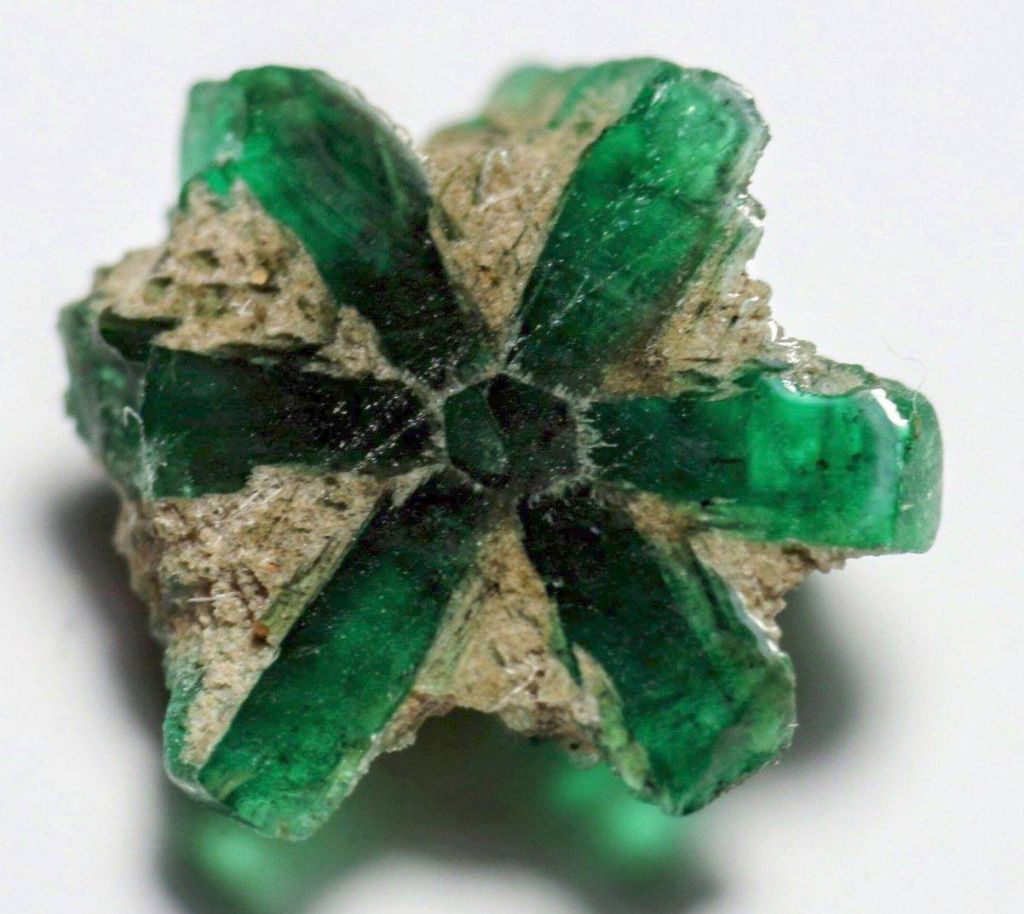 They also form with with other minerals, like sapphires. Trapiche sapphires are different from "star" stones, as they form around a carbon "host" rock. Star stones have "chatoyancy" whereas Trapiche stones are "fixed". Trapiche sapphires are found in Myanmar (formerly Burma). A few years ago I was lucky enough to score a few specimens from an American rockhound who lived in Myanmar. I paired them with some blue gray rose cut sapphires: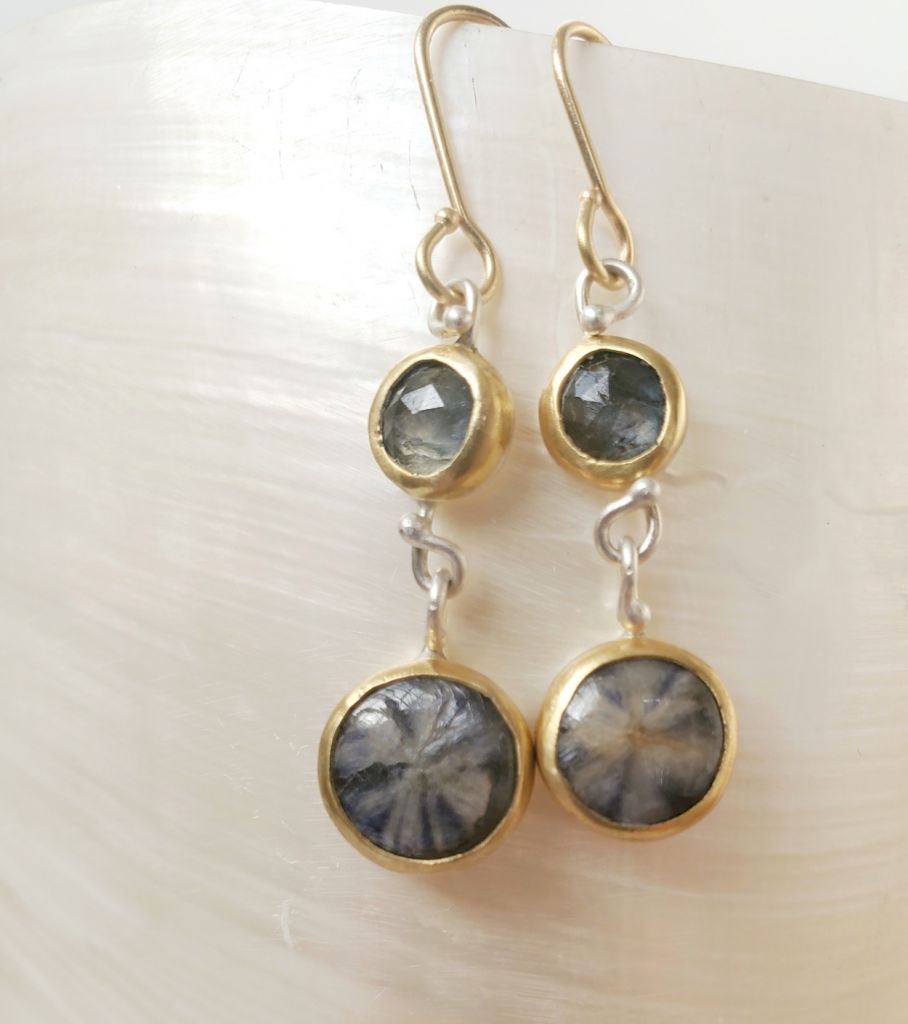 And for the minimalist (or to match!) a pendant: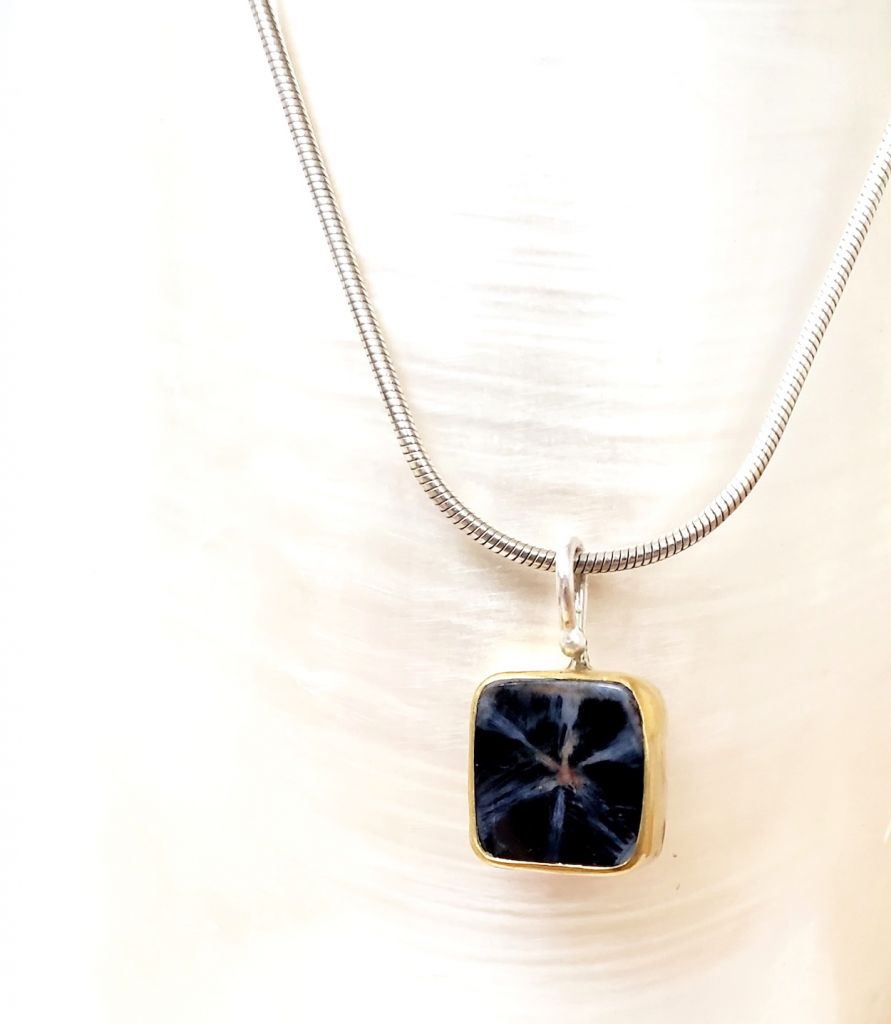 My rockhound American also introduced me to another unusual phenomena of "Trapiche like" sapphires growing in spinel. Is this cool or what?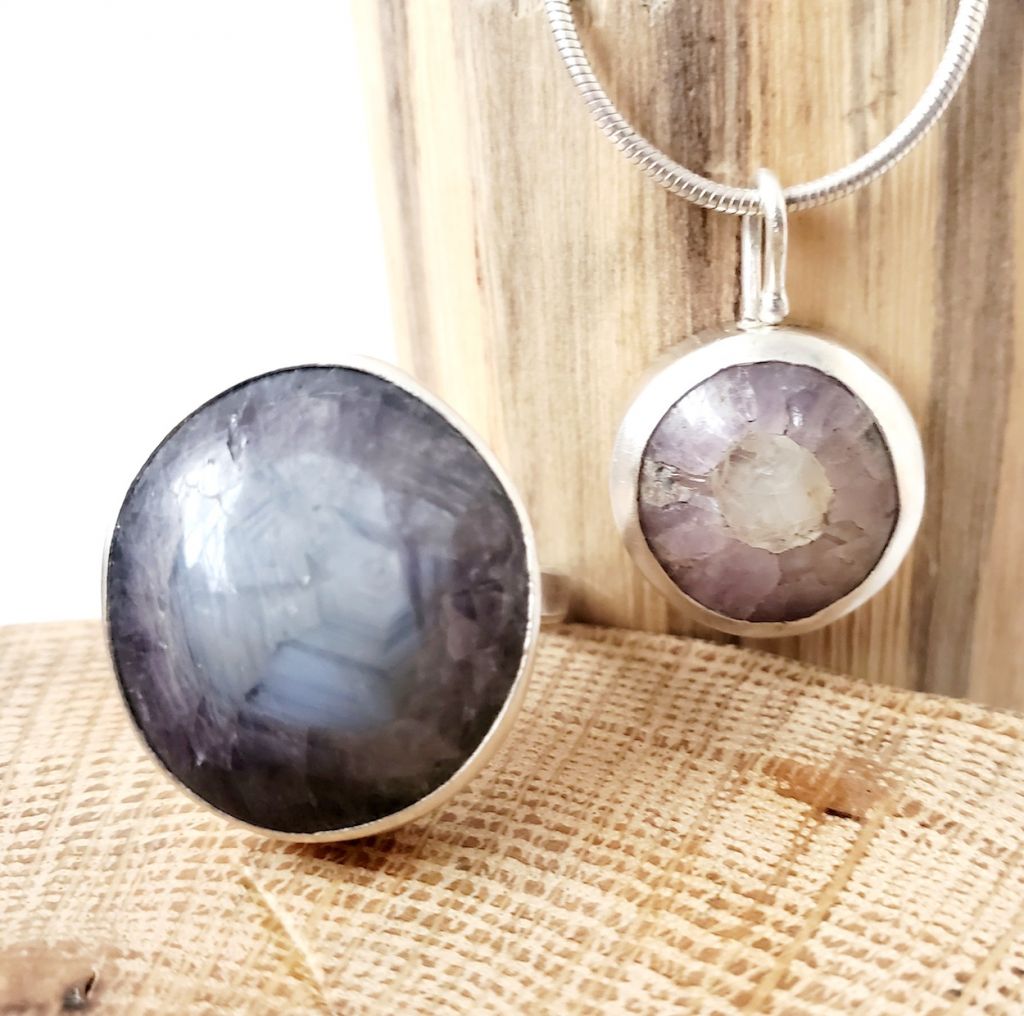 I also know an Italian rockhound who lives in Brazil. He introduced me to the Trapiche ametrine. Here's a couple paired with black spinels: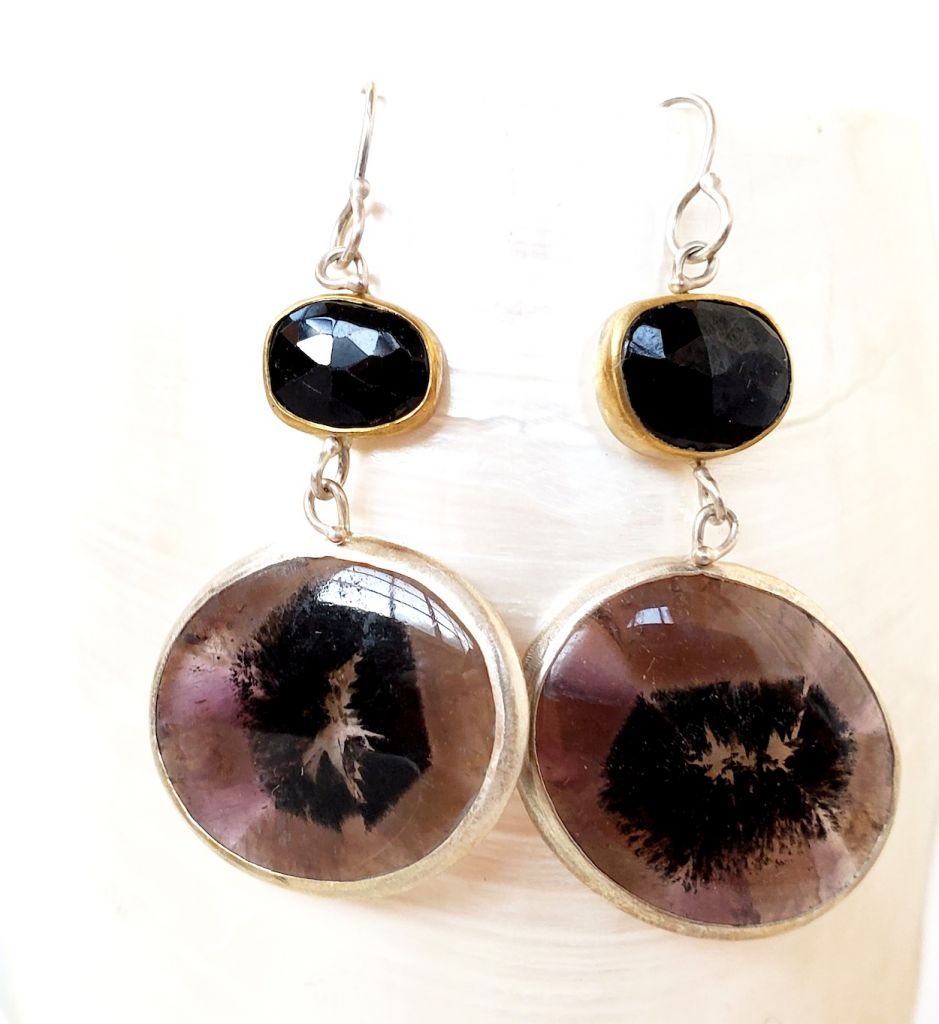 The pieces for sale are in the shop. Check them out in the Otherworldly section of the shop. I hope you are as amazed my Mother Nature as I am!