Usually in the Spring, all the colors come out to play. Since I'm still wandering with a black cloud hovering over my head. I gravitated towards the dark side for some pieces. Not that that's a bad thing, it's just where I went. I started with some moonstones. Generally when I make bezels, they look something like this: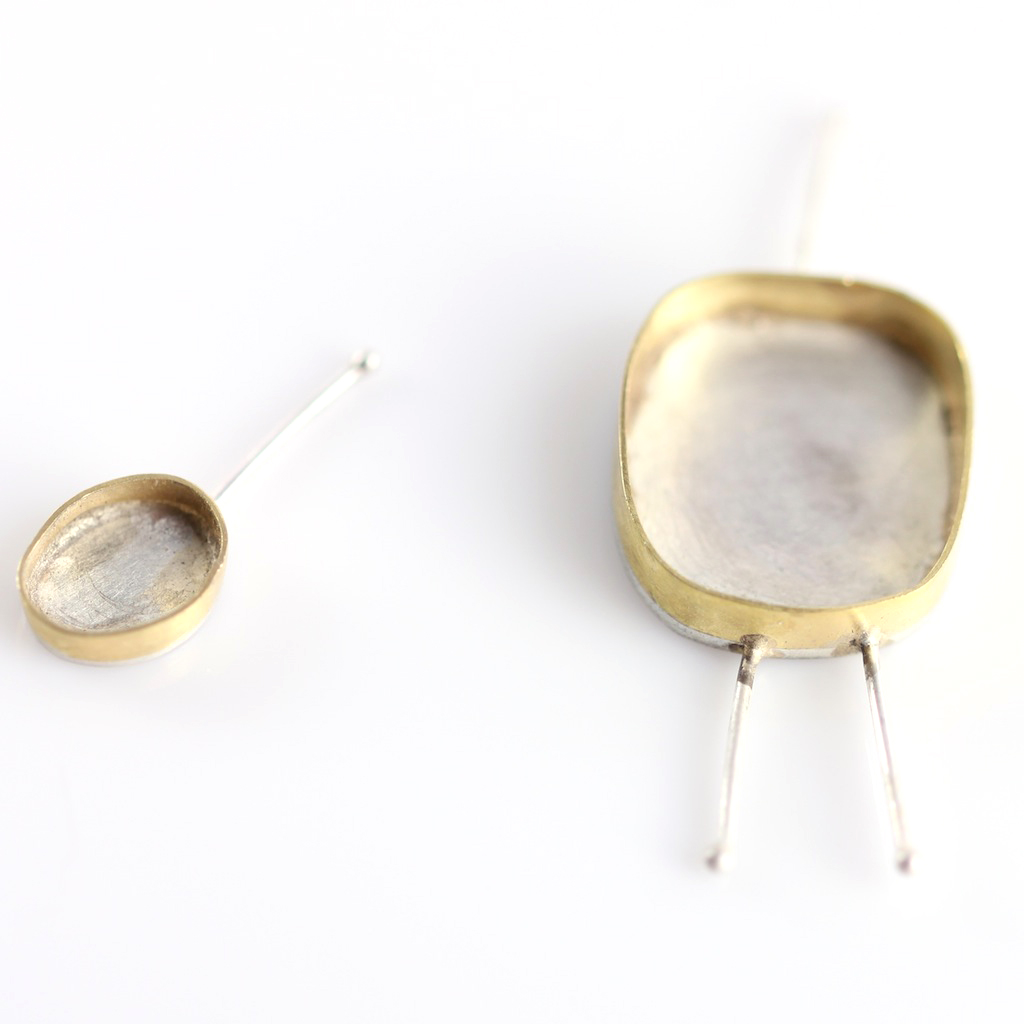 Since I was feeling moody, I kinda wanted to see how different the moonstones would look if I set them with a dark back. Like that stupid cloud.
Wanna see the difference? This moonstone was set in a a regular, bezel (not oxidized):
This one on the moody blackened silver:
I'm not sure which I prefer. Depends on my mood! Here are the rest of the pieces I made. Clicking on any of the photos will bring you to the shop for more details.
And to "match":