July. Canada. Rubies. Montreal. New Orleans. I'll try to explain myself.
It's been a roller coaster ride these past few years. Leaving New Orleans was poignant and necessary but I never realized how much I took it for granted as my muse! After living in a couple of small towns in Ontario, I realized I was homesick. For New Orleans yes, but also my hometown: Montreal. It is, IMHO, the New Orleans of Canada. For all the problems that Montreal never ceases to have, it really is a culturally rich and inspiring place. Kinda like New Orleans. I, apparently need some culture and inspiration and it's time to go home.
Before I packed up, I dug out a couple of raw ruby slices out of my vault and made a mini parure in the sprit of July. The ruby is July's birthstone. These slices come from a parcel I bought years ago, they are raw, opaque and they rock! Not your momma's ruby jewelry.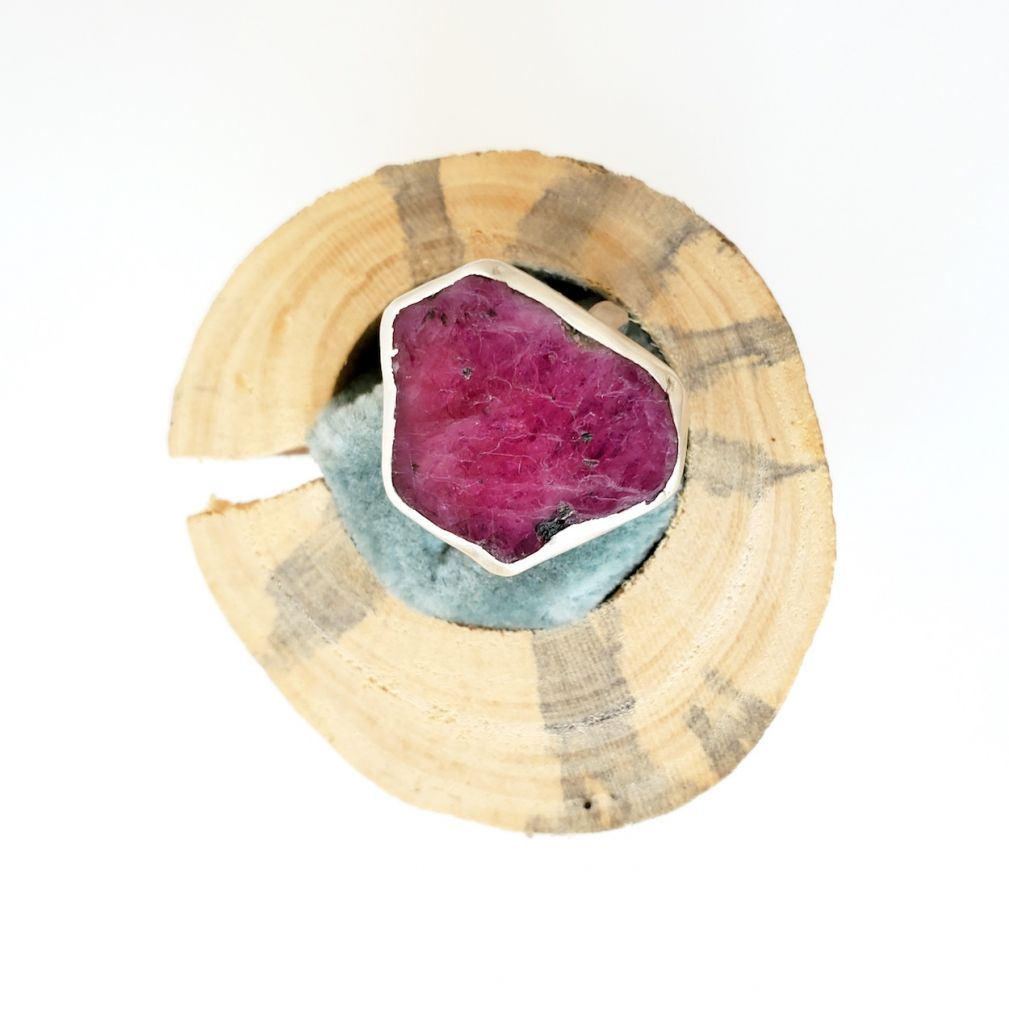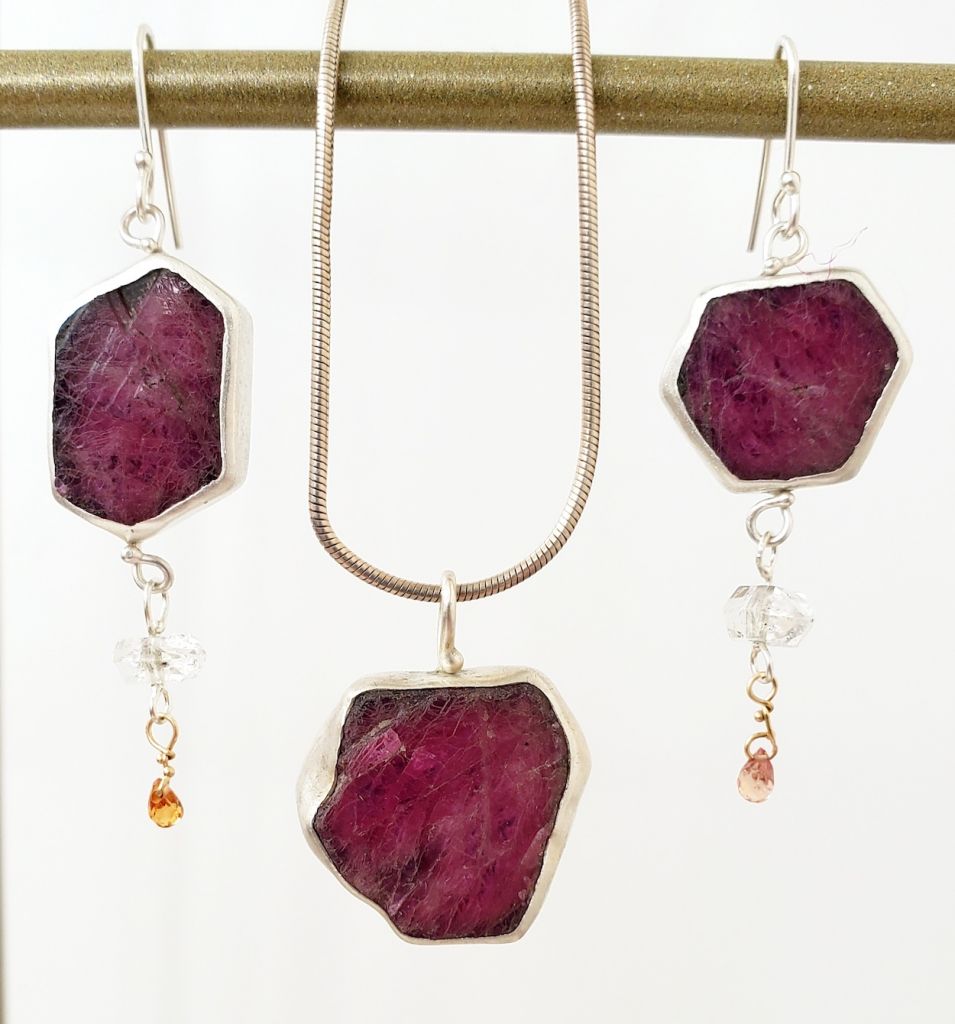 A little ruby trivia: crowns were often embedded with rubies because they represented good fortune and courage. The red color represents raw emotion, love and passion. Rubies metaphysical particulars bring you health, wealth. love and wisdom. Celebrating an anniversary? Maybe the 15th or 40th? Rubies are the pick for those milestones.
Enough about rubies, let's talk about me: Once again, I am venturing out into the unknowable. I have been away for decades. This "homecoming" can elevate me, or it can go to hell in a handcart. I'll keep you posted.
I'd love to hear from you, especially if you wanna send me some good vibes. In the meantime, I'll be schlepping around Montreal with some ruby slices for the good fortune and courage part.