February: Mardi Gras (usually) groundhog day (always) and amethysts for the birthday babes.
I lived in New Orleans longer than any other place in my life; it was a wonderful muse. Now that I'm back in my mother country of Canada I still get inspired by a place that will never leave my being. Playing with amethysts recently, I couldn't help but add some green and a little gold.
I started with these babies: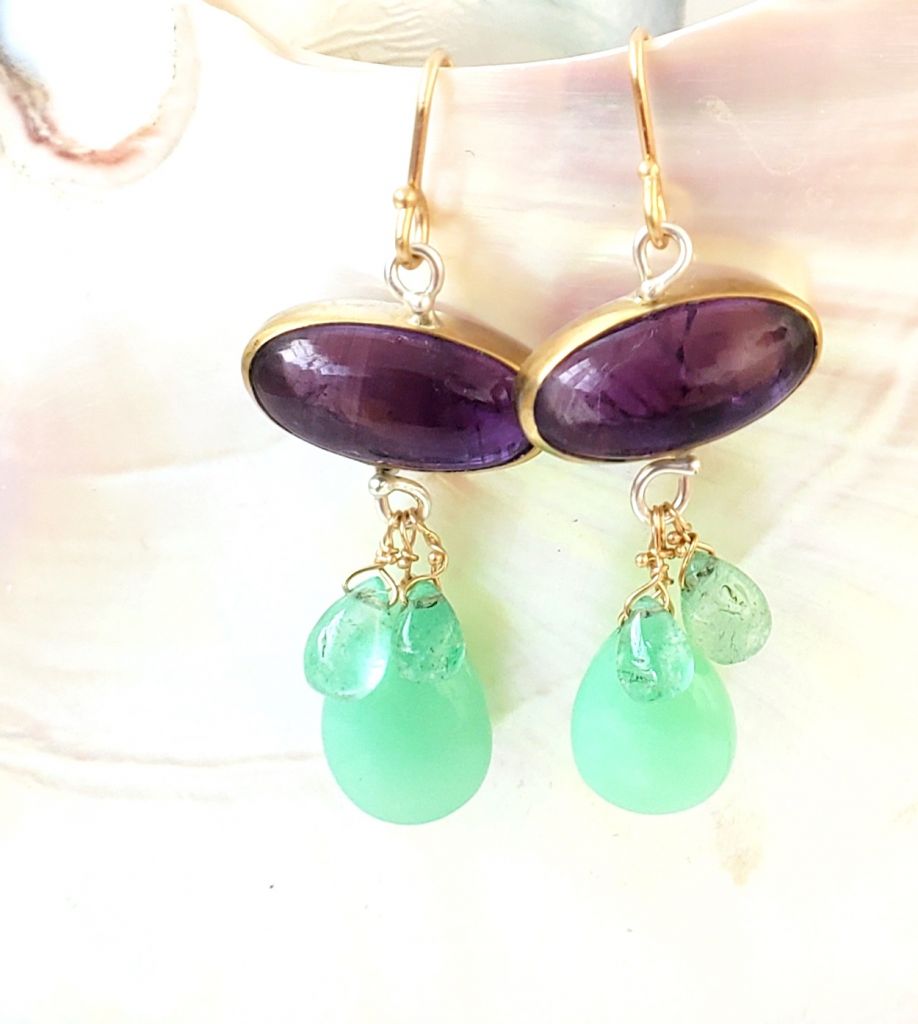 Then I kinda went on from there: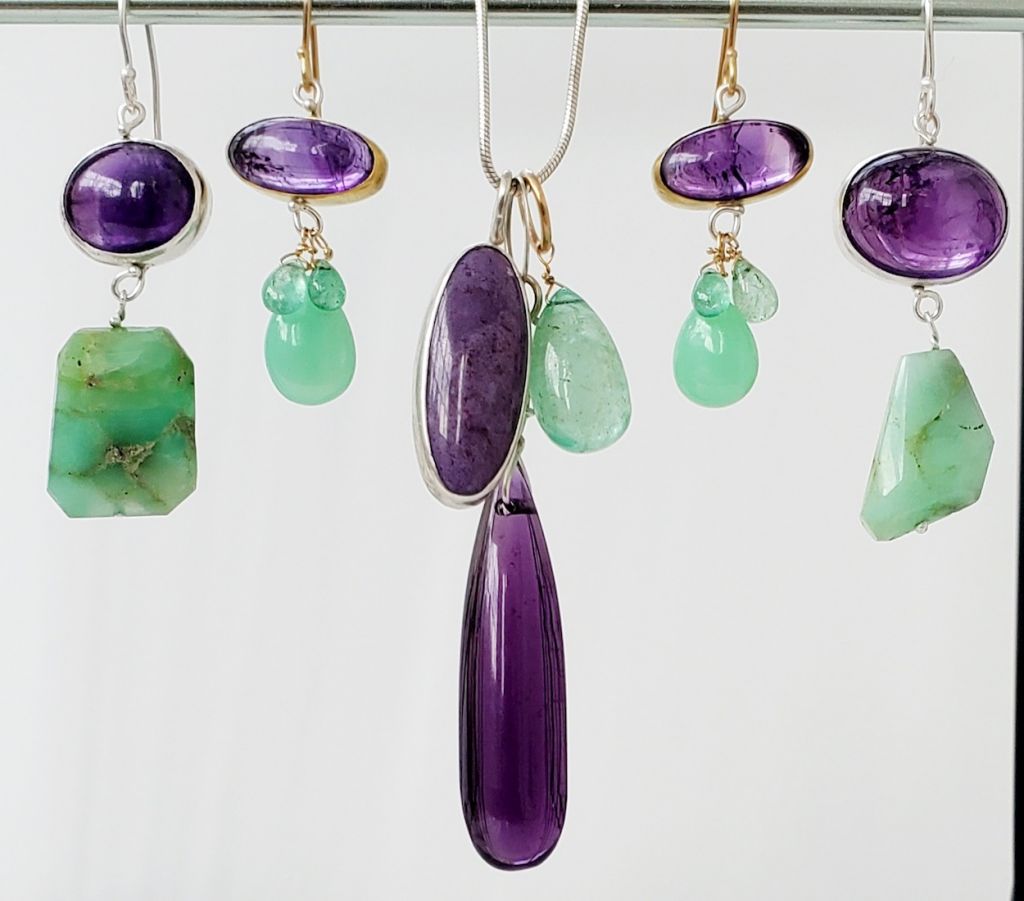 Also added to the mix, a rare and beautiful cacoxenite mineral specimen. I don't get these a lot. They are used in world meditations for spiritual awareness. We could all use a little of that now.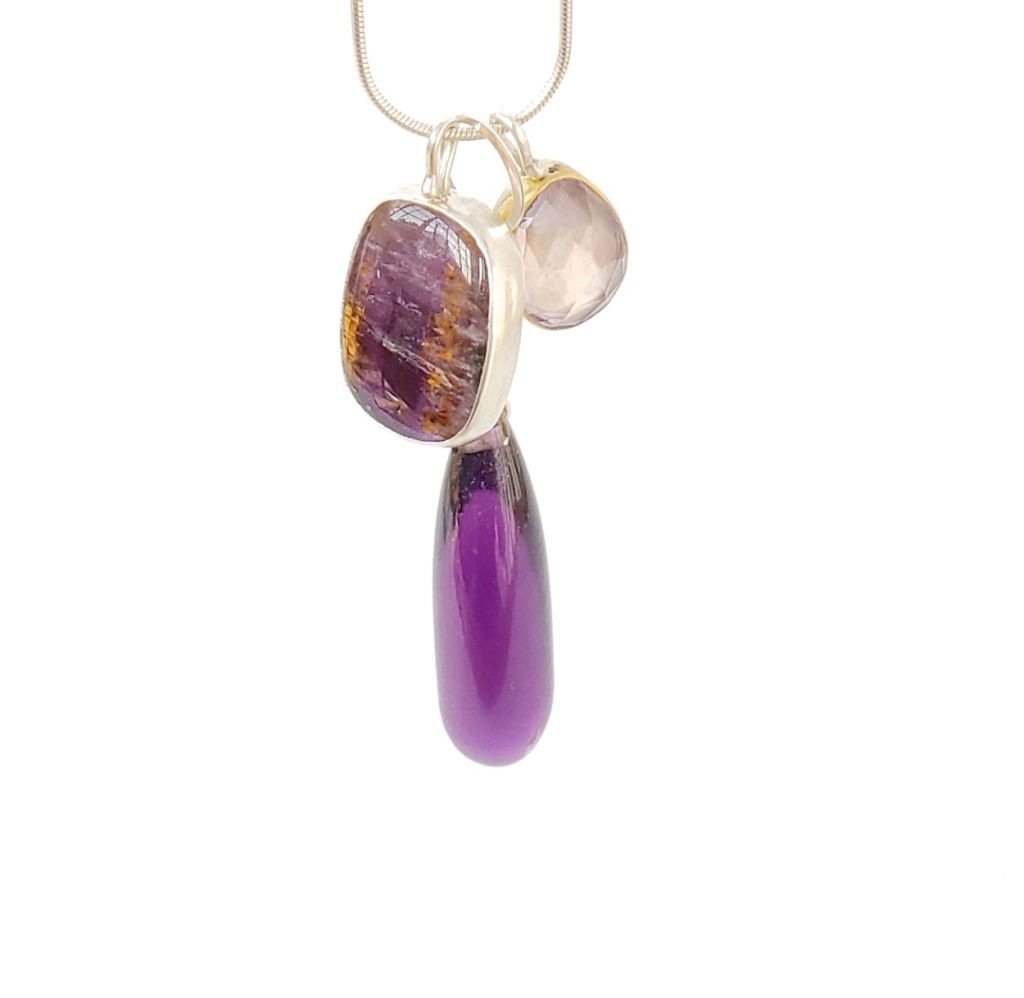 Plus, another green and purple pair of earrings, just because.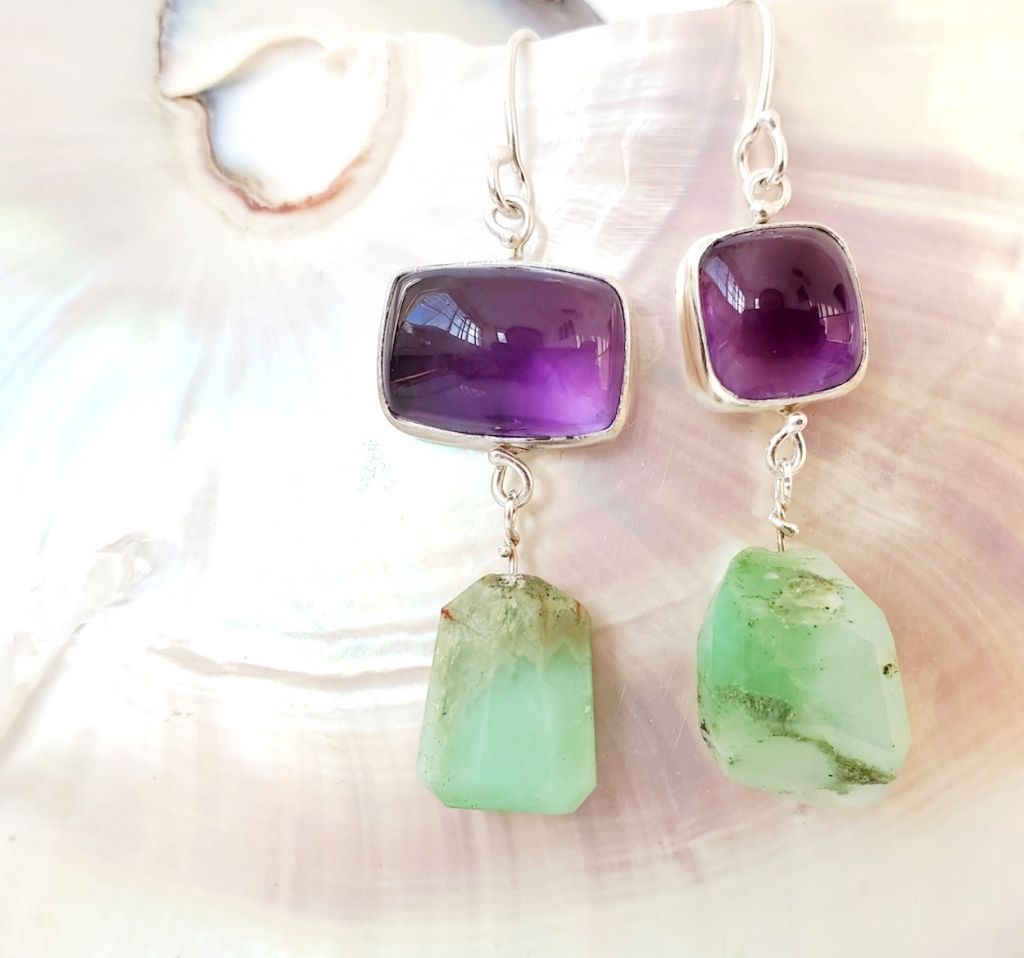 Laissez les bons temps rouler!
You can check out all of these babies in the Her Purpleness section of the shop. Click here: Her Purpleness