Beryl. Sigh. One of the best rock royalty families ever (in my humble opinion). Aquamarine, emerald, green beryl, heliodor (golden beryl) and morganite (pink emerald). There are other versions as well, but we don't see those as often. All beryls bring good stuff into your life: love, healing, new possibilities. I dug into my beryl vault, and came up with small batch of baubles to help myself forget the woes of the world for awhile. My mother was Ukrainian, it was my first language, and I am heartbroken. Rocks have wonderful energies; green beryl is considered to be a "healing" crystal. Below, a matching set of polished green beryl crystals, earrings with a bar necklace featuring an Australian opal center.
I've been enjoying "clustering" pendants and since some people like things "done" I did a little duo (you can still cluster on top of this too).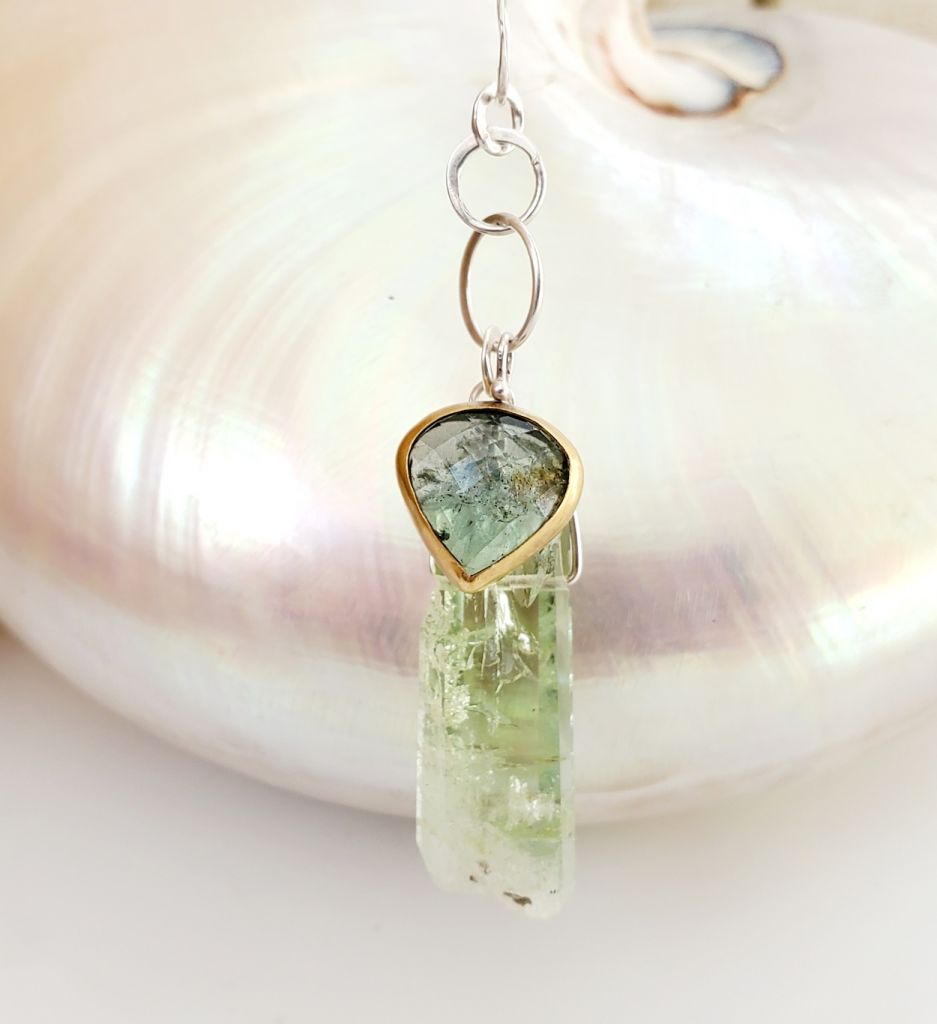 Emeralds are a deep green beryl. They look beautiful with almost anything, I paired this pair of rose cut babies with some variscite for a little Miss Matched action!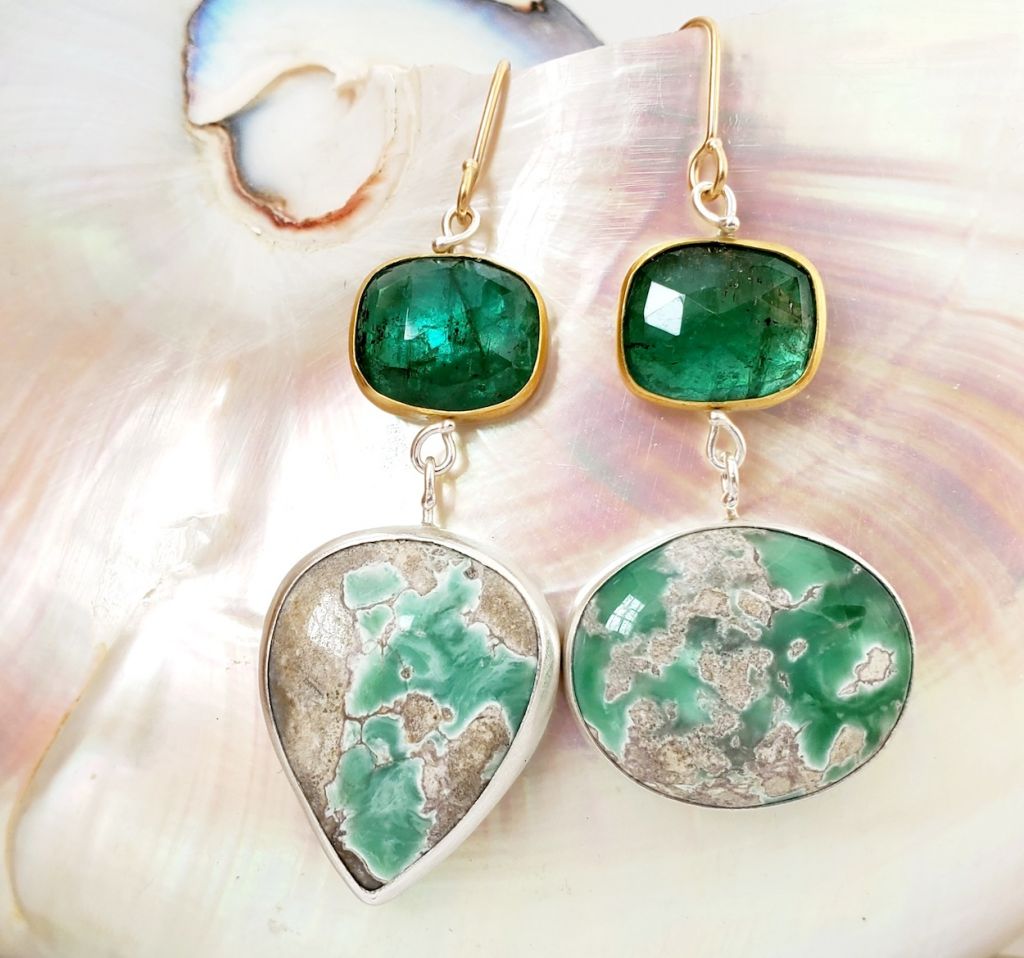 How about a variscite pendant? OK, not beryl, but looks nice with the batch!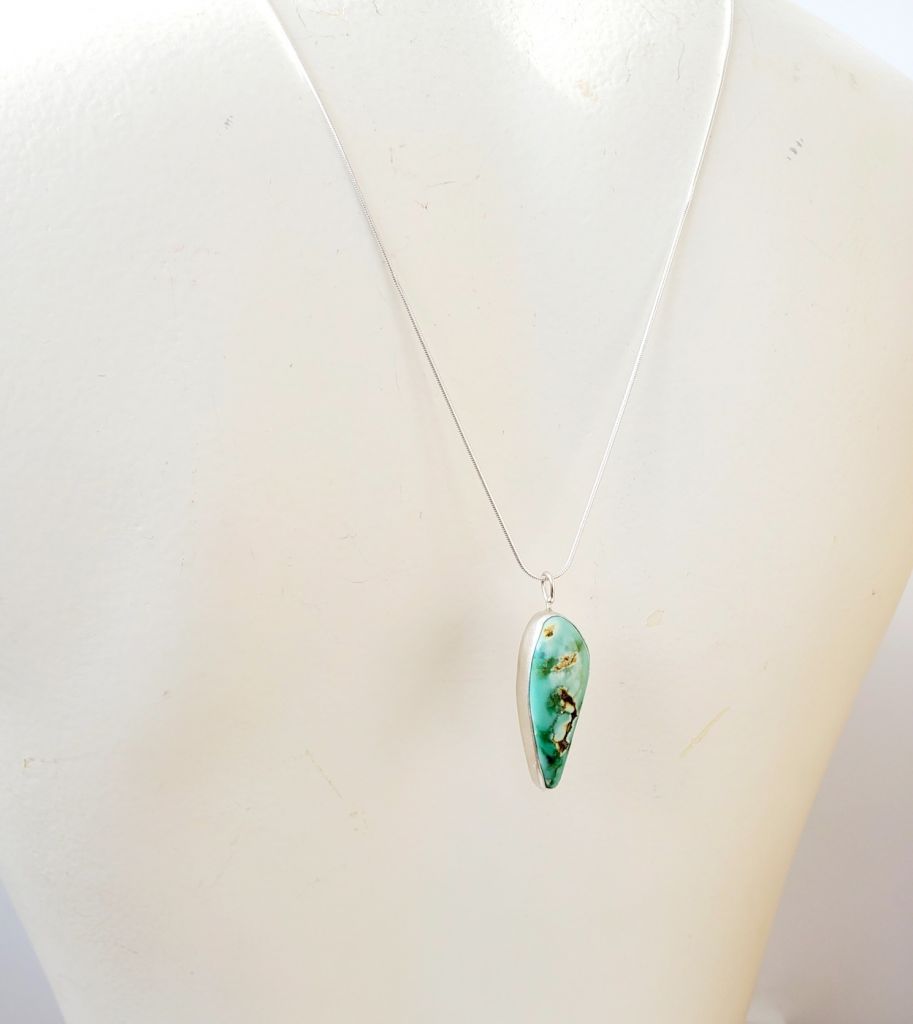 FYI: you can cluster this too!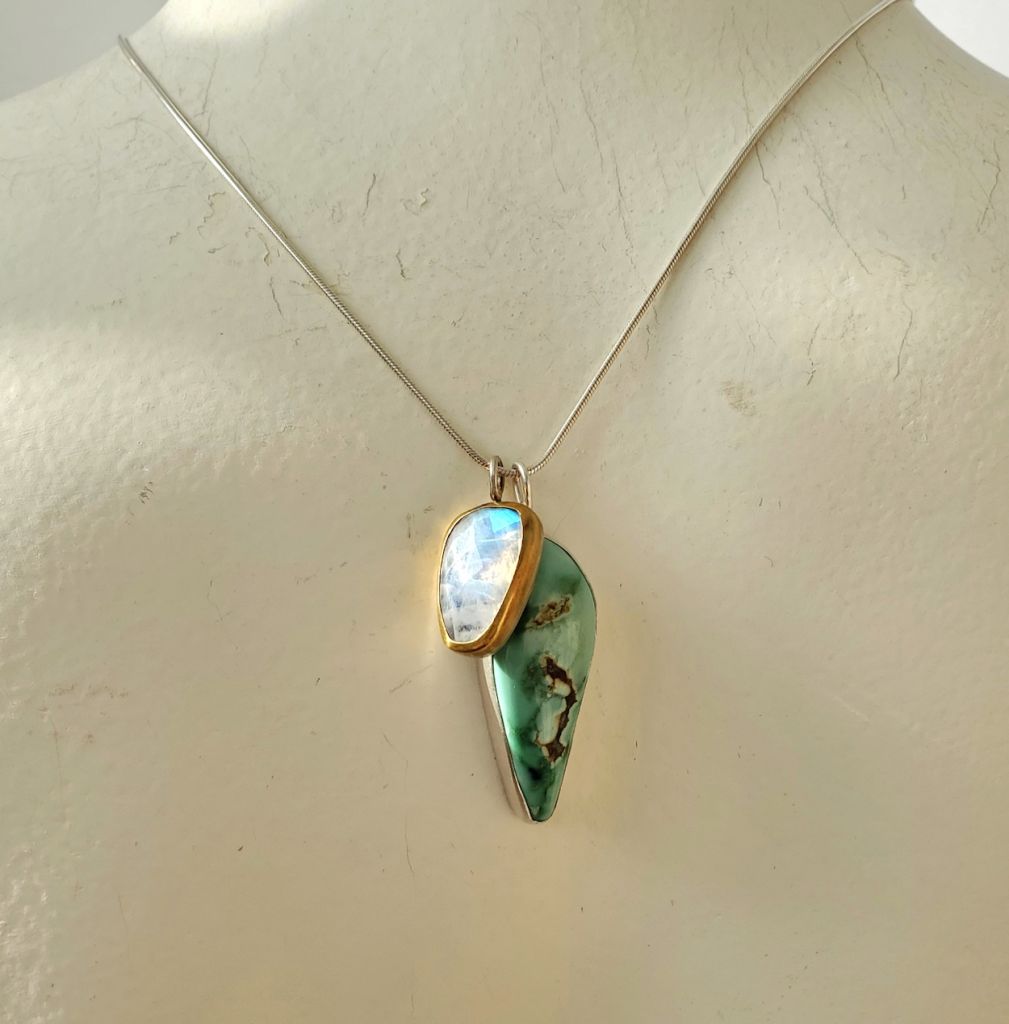 In the mood for love? Aren't we all? Morganite to the rescue! I paired the cabs with some gorgeous hessonite garnet drops. Drop dead gorgeous.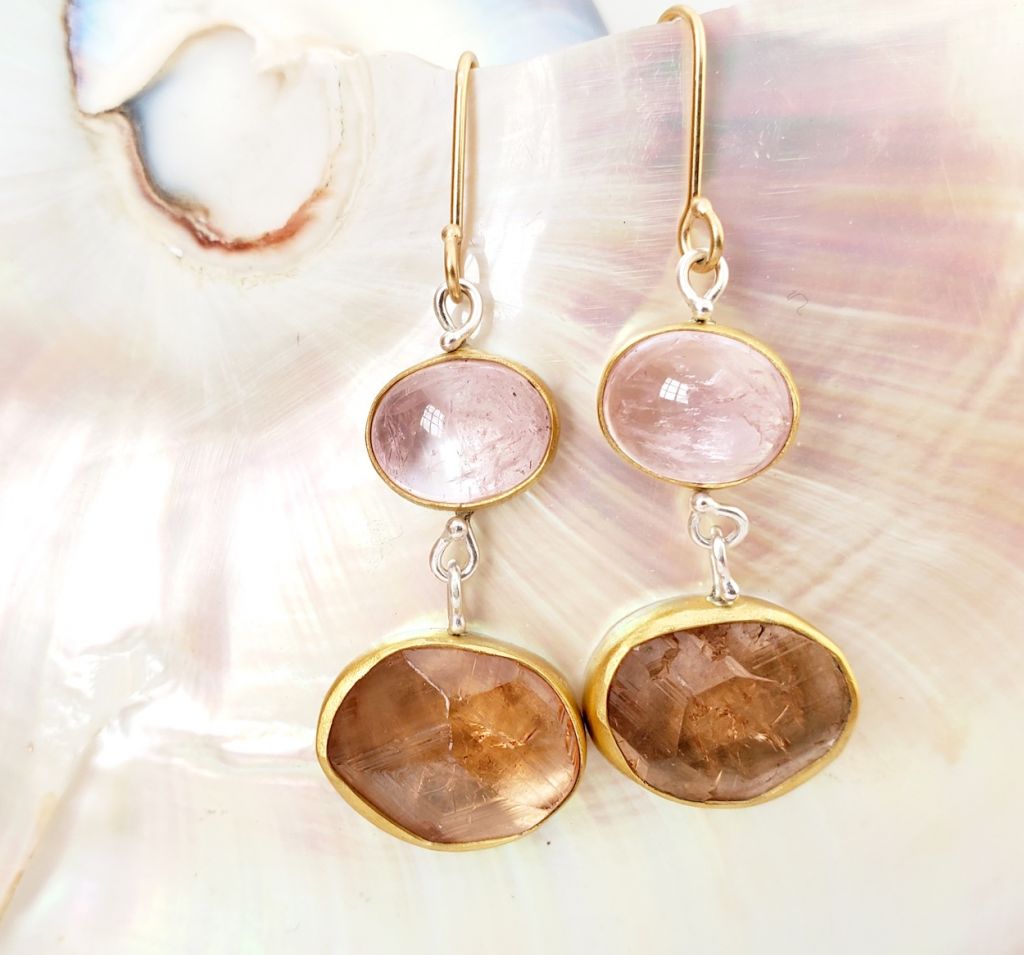 You can find these BERYLICIOUS pieces in the Green With Envy section of the shop. Except for the Morganite Cabochons they live in Rose Period section. Let me know what you think. I know this won't solve the problems of the world, but it brings some beauty into life. I like feedback. If you're too shy to comment in the comment section, send me an email: lydia@ledajewelco.com. I'd love to hear from you! Sending thoughts of peace and sunflowers out to the universe.