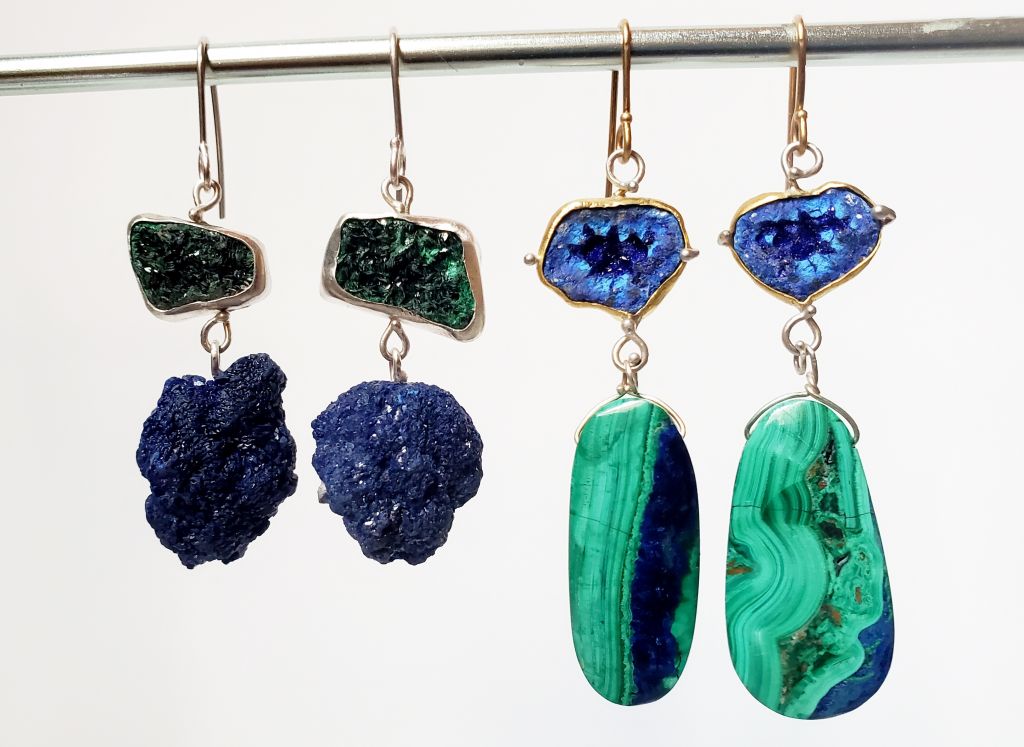 Rocks. My favorite topic. The thing about them is that you have to dig deep to get the goods. I like that. It's a metaphor of finding the beauty deep down inside. The other metaphor that works for me is finding the beauty in something broken. Here's my latest batch of deep and broken open pieces. I hope you like them as much as I do! Above: Malachite comes in a few different forms. The babies on the left are "druzy" malachite above azurite nugget drops, and on the right, the drops are malachite mixed with azurite (which is so cool IMHO). The tops are azurite geode "blueberries" that have been broken open – and they are just delectable!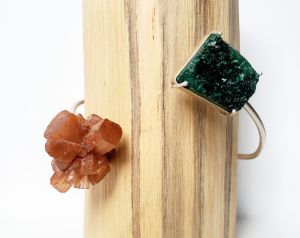 The bangle above: malachite druzy paired with an aragonite "sputnik" star cluster specimen.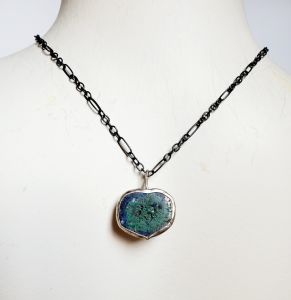 If anything looks like it just got "dug up" from the earth, it would be this geode: Malachite azurite, set simply, with an oxidized silver chain. This geode is also considered a "blueberry" and is a wonderful "worry" stone. Almost makes one wanna be a worry wart.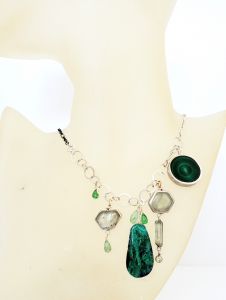 And now, the pièce de résistance: Talisman necklace with a treasure trove of gemstones to get your vibe right! Three kinds of beryl (green, aquamarine and emerald), azurite malachite, malachite stalactite "bullseye", tsavorite and a bestie aka diamond. 
All these pieces can be found in the "Green With Envy" section of the shop, click here: GREEN WITH ENVY